British 22nd Regiment of Foot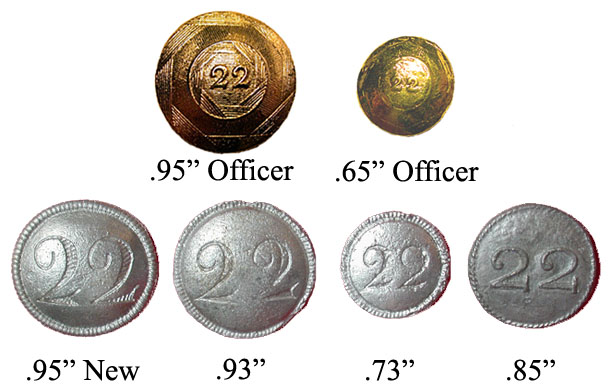 The Officers coat button came from a museum near Lowell, Mass.
Apparantly when this regiments shipment of clothing was captured Gen. Washington
gave one of the officers button to several towns as a token of appreciation
for their support of the war effort. The .65" officer button was found in New York City.
The .93" and .73" incised buttons were found in New York City,
the .85" raised button was found near Fort Edward, NY.
The .95" enlisted button is an accurate copy of the original .93" button.
Copyright ©2017
by Najecki.com