British 5th Regiment of Foot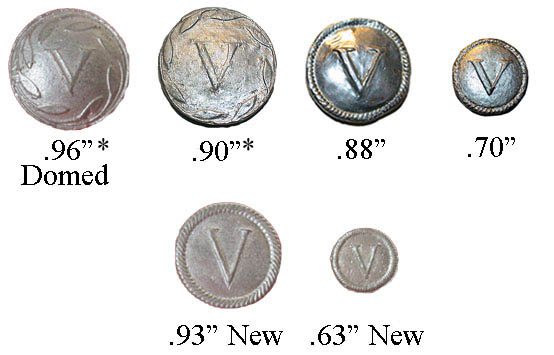 The .96" and .90" buttons are of a post 1778 pattern, found in the Hudson Highlands.
The .88" and .70" buttons are of a pre 1778 pattern, found on Boston Common.
The .92" New and .62" New buttons with an open leaf are not correct.
*
besides button size means this button design was used by Offices and Rank and File.
Copyright ©2017
by Najecki.com