Russia Drilling - White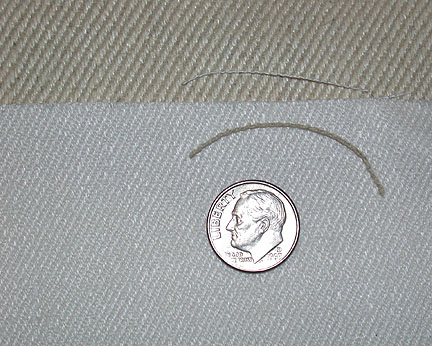 Here is a comparison of the Natural (top) and White Russia Drilling (bottom). Note the difference in thread size used on each fabric. The finer white thread is pictured against the natural drilling, and the coarser natural thread is pictured against the white drilling.
Roy@Najecki.com
(before calling or emailing me, please read the FAQ or Ordering Information page
because most of the questions I get are answered on those pages)

Copyright ©2017
This site is maintained by Debra
First launched 5-9-91.