British Cartridge Box
This is the standard 18 hole block covered with a black leather flap.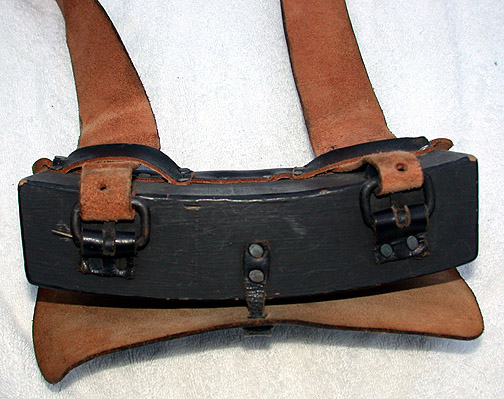 Bottom of shoulder version showing the iron buckle
and shoulder strap arrangement.
Shoulder version (left) and waistbelt (belly) version (right):
Top View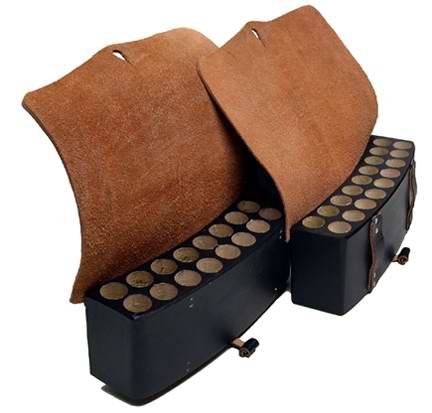 Back View

Bottom View

Front View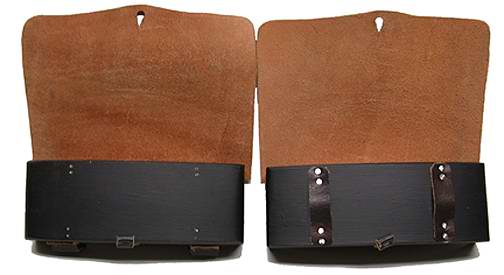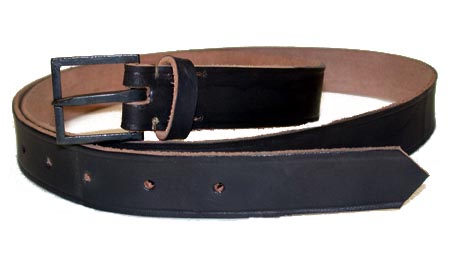 Roy@Najecki.com
(before calling or emailing me, please read the FAQ or Ordering Information page
because most of the questions I get are answered on those pages)

Copyright ©2017
This site is maintained by Debra
First launched 5-9-91.