How to measure for a Shoulder Carriage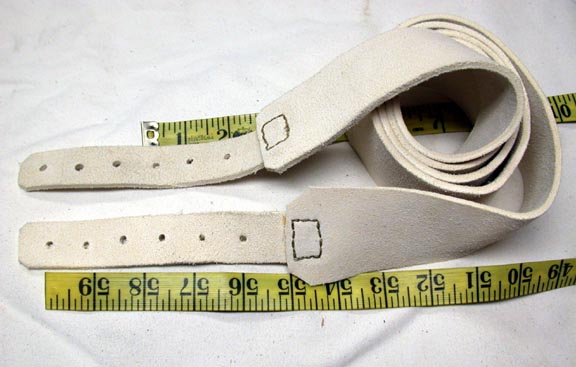 The buff leather strap for a 58" measurement.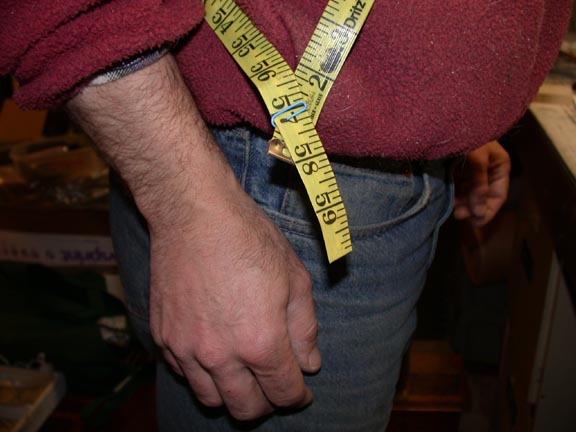 My wrist-over shoulder-wrist measurement of 58"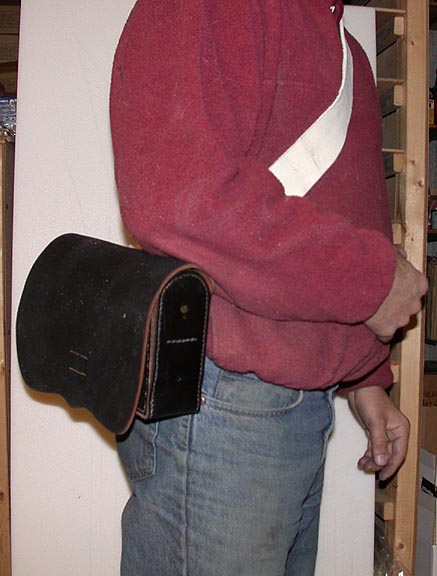 The 58" buff strap on a Continental Army cartridge box showing the top of the box at elbow height.
Roy@Najecki.com
(before calling or emailing me, please read the FAQ or Ordering Information page
because most of the questions I get are answered on those pages)

Copyright ©2017
This site is maintained by Debra
First launched 5-9-91.