British 36-Hole Reversible Block Cartridge Pouch

Looking into the pouch, with the inner buff leather cover held up with a cartridge roller.
Implement pouch is visible in the foreground.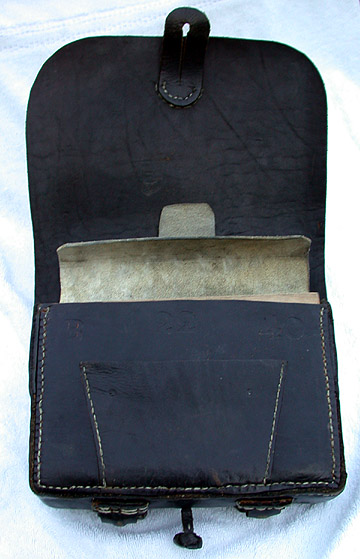 View of the pouch front with the outer flap opened.
This is my personal pouch, over 15 years old, and has our regimental markings.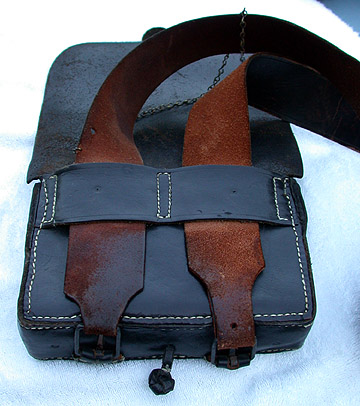 Rear view of the pouch showing the shoulder strap arrangement.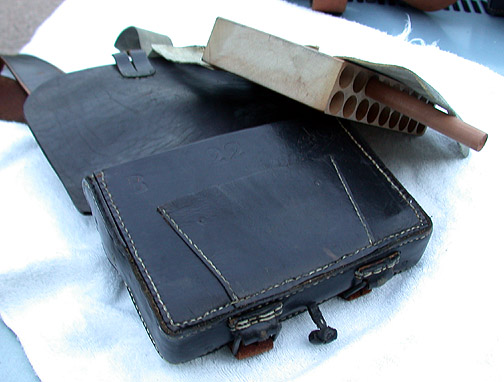 View of pouch front with the block removed.
Roy@Najecki.com
(before calling or emailing me, please read the FAQ or Ordering Information page
because most of the questions I get are answered on those pages)

Copyright ©2017
This site is maintained by Debra
First launched 5-9-91.